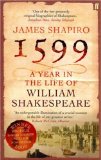 It's St George's Day again. Last year I was startled to be presented with a synthetic rose (made in China) on behalf of Tameside Council to celebrate England's patron saint. Today in The Guardian, Ian McMillan reminds us that April 23rd is a deadly day for poets, marking as it does the deaths of not only Shakespeare but also Wordsworth, Cervantes, Vaughan, Brooke and others. He's staying in today, just in case.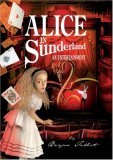 A more cheerful celebration might be to read James Shapiro's fascinating account in 1599 of the year the Globe was built, Shakespeare completed Henry V, Julius Caesar and As You Like It and drafted Hamlet. Those who are rather troubled by the pushy patriotism of today's flag wavers should enjoy the reflection by Michael Goldfarb on last night's Night Waves (BBC Radio 3), in which he points out just how many other countries claim St George (he was Turkish, for a start). For a more appropriate patron saint, he suggests Bede, who died on 26 May 735 – though his feast day, confusingly, is May 25. Sometimes it takes an outsider such as the American Goldfarb, to remind us of the oddities of our customs. (His short contribution isn't listed on the Night Waves page but starts about 38 minutes into the programme.)
For a quick and colourful account of Bede and much else, take a look at Alice in Sunderland
by Bryan Talbot, which featured in an earlier post.