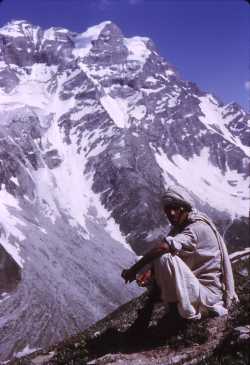 Where this blog leads, greater minds will follow. Or at least so it seems from today's comments by Simon Tisdall in The Guardian. His learning objectives (or LOs, to use the ghastly initials that stalk education these days) are:
Terror: 'When it comes to fighting terror, a bit of the famous Cameron humility might not be out of place.'
Af-Pak border: 'This problem was made in Britain.' (Well, I could have told him that…)
Kashmir: once a kind of paradise in the Himalayas, Kashmir is now described as 'the most dangerous place in the world. It's an issue that a "plain speaking" PM should not try to dodge.'
Democracy: 'Who d'you want to deal with, Dave? Pakistani democrats, with all their failings, or another dictator?'
People: 'International Development Secretary Andrew Mitchell said: "Pakistan is facing an education emergency…. More needs to be done. Doubling Britain's annual £130m aid to Pakistan would be an audacious move at a time of domestic financial austerity. But it would serve the British national interest.' Indeed, and we Mirandanetters stand ready to answer our country's call once again! I think I've still got Teach Yourself Urdu somewhere….